Click Our Guides Below for Help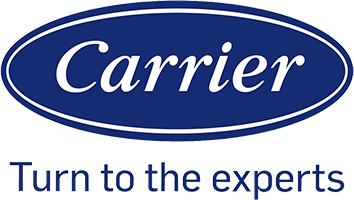 Ductless Mini Split Installations St Johns MI | Top Cooling Systems
If you consider having a ductless mini-split system installed in your home, you are likely to have many questions. For example, many people do not understand the difference between these systems and the traditional HVAC units.
Mini-split systems are essentially ductless alternatives to regular cooling units. Since they have such a unique design, they require much more expertise when it comes to installation and maintenance.
It is important to note that mini-split systems provide homeowners with several additional benefits when installed correctly. For this reason, you must hire a team of professionals who can get the job done right.
This is where we come in. With years of experience in the business, we are the perfect team to call for the job. Our technicians are genuinely passionate about providing every customer with the best service possible. For this reason, we will do anything in our power to get the job done right.
Trusted Ductless Air Conditioner Installers Near You
As we have already mentioned, these systems require a unique approach to installation and maintenance. There are so many HVAC companies out there to choose from, making it challenging to select just one. For this reason, you must know exactly what to look for in an HVAC technician.
For your convenience, we have made a list of essential skills and qualities that your eventual HVAC expert should possess:
Specific knowledge: The unique design of the system means that your technician should possess detailed knowledge regarding mini-split units. In other words, they should have undergone the necessary training to get the job done right.
Circulation expertise: Circulation expertise is essential when it comes to providing homeowners with efficient airflow. To get the most out of your new system, be sure to hire a technician who understands circulation.
Transparent pricing: You will find that many technicians lie about the size of the project to increase their paychecks. For this reason, you should ensure that your HVAC technician is honest and transparent when it comes to the price of their service.
Need To Get Your Ductless Air Conditioning Installed? Call Today!
If you are searching for a team of trustworthy, hardworking, and reliable HVAC technicians, look no further than us. With years of experience in the business, we are fully confident that we will handle any project that you may have for us. Our technicians will not leave the job unless they are fully satisfied with their service.
To make a booking, simply give our team of representatives a call today, and we will be on the job as soon as possible. We look forward to improving you and your family's comfort and peace of mind!
Hometown Heating and Air Conditioning
103 E State St, St Johns, MI 48879
989-224-4844