Click Our Guides Below for Help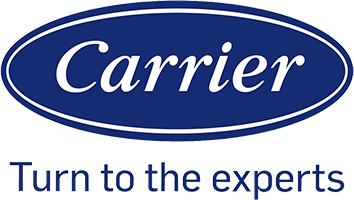 Haslett MI AC Installation | Trusted Cooling System Replacements
One of the most important systems in your home is also one that you rely on every day. Your air conditioning system plays an integral part in making sure it's cool, comfortable, and clean for living or working inside during hot summer days without fail - but what happens when this crucial piece breaks down?
Let us help.
If you're tired of fighting with your old AC system, it's time to replace it. Here are five telltale signs that will show when the right moment has arrived:
1. Constant repairs on the unit that's over 10 years old
2. Hot spots in different areas of the house
3. Increased energy bills
4. Using R22 refrigerant, which is being phased out by law
Air Conditioner Installs and Replacements You Can Trust
As a general rule, if you've nodded yes to two or three of the above signs, then it is time for an AC replacement. Fortunately, getting new cooling units doesn't have to be such a hassle when our team installs them! We highly recommend choosing one of these reliable maintenance services to ensure that your system lasts longer and performs well year after year.
We have an amazing team of skilled pros who can perform the necessary work at your requested price. Still not sure if getting a new system is right for you? Here are some extra benefits once the unit is installed:
1. You'll potentially save money on your cooling bills! A more efficient system won't have to work as hard and will keep the energy costs down
2. You'll enjoy peace and quiet, cooler air to sleep in with an efficient system that won't be as hard on your wallet.
3. Reduced repair bills and maintenance costs.
If you're thinking of getting a new cooling system, our experts can help you choose the right one for your home. Many homeowners don't realize that the size of their abode plays into it too! An AC unit that's way too big (or small) could result in major losses when Efficiency is concerned, so let us explain how we make sure they get installed correctly.
Need Your Air Conditioning Installed or Replaced? Call Our Team!
The AC is one of the most important parts of your home, so if it isn't working right, give our pros a call. We offer installation and maintenance services and emergency AC repair to make sure you can keep cool all summer long!
Reach our team of experts for help with your AC needs. Whether you need installation or maintenance, we can take care of it! If you don't want to suffer through another summer without air conditioning in this heatwave - give us a call before things get even worse.