St Johns MI AC & Furnace Repair | Trusted HVAC Service
Losing your cool can be a severe issue when you lose heating and cooling services. Luckily, we're here for all of that! With quick response times and reliable service plans, our team will have everything done in no time at all so that any discomfort or worries are gone before they even start retaking hold.
Homeowners in our city can feel at peace knowing there is a team ready to help them with any home comfort or heating problem. We are the best option for those who need cooling as well, and we'll make sure you're not left feeling uncomfortable this summer!
We've got you covered for all of your HVAC needs with a commitment to first-class comfort and industry-leading expertise. When we don't know what is wrong, our team works quickly and efficiently to find out by using a straightforward service: The Repair/Replace Process! We also make it simpler than ever to pay for any repairs or replacements with transparent pricing models that best suit every customer's unique situation.
We know that you're busy and don't have time for any of this, which is why we offer a range of expert customer service representatives 24/7. You never need to worry about your system not working or getting hacked; call us up anytime with questions!
Need Your Air Conditioner or Furnace Fixed? Call Our HVAC Pros!
Your air conditioning system is your home's greatest asset. It keeps you cool and comfortable during those hot summer days or winter nights when the temperature drops dramatically outside—allowing for a better night's sleep in any month of the year! But as we all know too well, these systems aren't indestructible. From minor problems like dirty filters to significant issues such as burst coils (or other complications), an HVAC contractor can help bring peace back into our lives again by providing emergency service throughout our area to make repairs quickly without disrupting life at large around here.
Get Your Air Conditioning or Heating Repaired ASAP | Call Today!
We have the skill, experience, and knowledge to help you feel your best at home. Whether it's an emergency with no time for repair or if things are not working correctly but still within expected parameters, our team will make sure everything is up to par until we resolve any issues that may arise
When it comes to your house comfort, you want the best and most reliable company for HVAC services. That's why we are here! We have years of experience in this industry, so when there is an emergency or if something doesn't feel quite right with one of our systems - no need to worry because all work will be handled efficiently by professionals who know what they're doing. Call us today!
Hometown Heating and Air Conditioning
103 E State St, St Johns, MI 48879
989-224-4844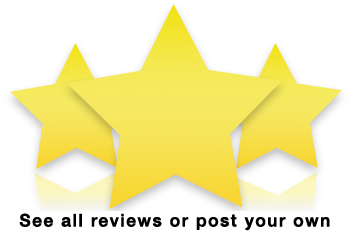 Reviews of
Hometown Heating And Air Conditioning
(Based on 6 rated reviews)
Robert and Danny are great at their work. They are honest, well organized, and great at communicating. They make sure to keep me updated on the progress of the work from the beginning to the end. I am pleased and very satisfied with the quality of their work. I will definitely continue to do business with them! Thank you, Robert and Danny!!!…
Read more
I called Hometown Heating and Cooling for issues with my AC in the Summer. They came out the same day and fixed the issue with a clear cost that was most than fair for the work and support! They are amazing at customer service and will answer any questions along with detailed answers that leave you more than satisfied that your issue is fixed. I called them again this week as our furnace was not…
Read more

Our Products
As a Carrier® dealer, with a wide variety of products to choose from, we can keep your family healthy and feeling comfortable all year long. We carry a complete line of indoor comfort equipment with innovations that raise the standards of comfort and reliability, including air conditioners, heat pumps, gas furnaces, programmable thermostats, humidifiers, ductless split systems, air cleaners, ultra violet lights, ventilators and zoning products. Let the experts at Hometown Heating And Air Conditioning help you customize a solution that's right for you.
Learn More

Our Services
We are service professionals! As licensed contractors and specialists in the field of heating and air conditioning, we have the tools, the equipment, and the experience to keep your equipment running smoothly all year long. If it is emergency service that you need, even after hours, we are available to assist you! To help reduce service emergencies, we offer preventative maintenance to keep your comfort system running at peak performance.
Learn More
Call Us Today to Learn More!
We service and repair all brands!